About us

Vindkraft Värmland is founded and operated by Niklas Sondell and Rolf-Erik Keck. Together Niklas and Rolf-Erik have over 30 years´ experience of numerical weather simulations, project origination and wind farm design. Together, we have analyzed well over a hundred wind power projects, mainly in Sweden, Norway, Finland, Poland and England.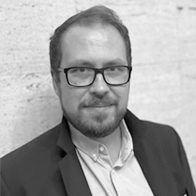 Rolf-Erik Keck
PhD in wake modeling and wind farm aerodynamics. Rolf-Erik has experience from technical calculations in turbine design, wind farm optimization and flow simulations since 2007. He is the main responsible at Statkraft for wind analysis and turbine layout on the Fosen project, which with an installed power of 1000 MW is Europe's largest wind farm.
Niklas Sondell
Engineer and meteorologist with almost 20 years of experience in the wind industry. Niklas has broad expertise in weather simulations and programming. He also has experience as the main responsible for wind analysis and turbine layout during the construction of the Dudgeon Offshore Wind Farm in the UK.